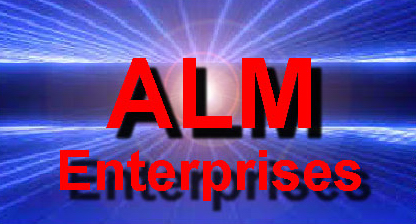 ---


EFFECTIVE JULY 1 2014 THE FOLLOWING RATES WILL APPLY TO SERVICES PROVIDED BY ALM ENTERPRISES. NOTE: some rates may vary (previous rate change was Oct 2005)

WE WILL STILL WORK WITH YOU OUR VALUED CUSTOMER AND ASSIST IN FINANCING ANY MAJOR WORK AND WILL CONTINUE TO ACCEPT VISA, MASTERCARD AND AMEX AS A METHOD OF PAYMENT (terms and conditions apply). IF YOU HAVE ANY OTHER QUESTIONS REGARDING THIS NOTICE PLEASE CONTACT US AT OUR OFFICE.


LABOR RATE SCHEDULE

1-NORMAL BUSINESS HOURS MONDAY THRU FRIDAY 7:00 AM TILL 4:00 PM [INCLUDES TRAVEL TIME]
(Except holidays)

2- SALES TAX RATES-----7.5%

SERVICE CALLS

$80.00 (SERVICE CALL) Hourly labor rates begin upon arrival. (fuel surcharge will effect this fee only - EXCEPT EQUIPMENT DELIVERY FEES)
The Fuel Surcharge will be calculated based on fuel price the day of service

HOURLY LABOR RATES PER MAN-------------------$ 85.00 hr. IN 1/2 hr INCREMENTS

AFTER HOUR RATES PER MAN-------------$ 135.00 PER HOUR IN 1/2 HOUR INCREMENTS 2 HOUR MINIMUM

HOLIDAYS/SUNDAYS PER MAN-------------$ 170.00 PER HOUR IN 1/2 HOUR INCREMENTS 4 HOUR MINIMUM

REMOTE CONTROL, PROGRAMMING AND TROUBLESHOOTING BY TELEPHONE
$ 70.00 PER CALL FOR REMOTE PROGRAMMING & CONTROL FUNCTIONS (INCLUDES SETTING CLOCKS)(code changes require 2 calls )
$ 45.00 PER HOUR FOR TELEPHONE TROUBLSHOOTING - 1 hour minimum / Out time spent on the phone is just as valuable as if we were responding to your location.

ELECTRONIC COUNTER SURVEILLANCE ( BUG SWEEPING, HIDDEN CAMERAS )
$350.00 PER ROOM - $105.00 PER PHONE - $250.00 PER VEHICLE - $135.00 PER WRITTEN REPORT.

EMERGENCY SERVICE

DURING REGULAR OFFICE HOURS--------$100.00 hr. from the time service is requested ( 4 hour minimum )

AFTER NORMAL HOURS-----$135.00 hr.( 4 hour minimum )

SUNDAYS/HOLIDAYS-----$170.00 hr.( 4 hour minimum )

DESIGN/SYSTEMS ENGINEERING AND PERMIT SUBMITTALS/APPLICATIONS $ 150.00 hr. (includes total travel time to and from building departments, phone calls and resubmittals)+ COST OF PERMIT

ALL EMERGENCY SERVICE IS BILLED FROM TIME CALL OR SIGNAL IS RECEIVED AT MESSAGE CENTER OR CENTRAL STATION.

NOTE: THESE RATES DO NOT APPLY TO FIXED CONTRACTS OR LEASES. THIS PRICING SUBJECT TO CHANGE WITHOUT NOTICE...FUEL SURCHARGE RATES WILL BE CALCULATED BASED ON FUEL PRICE DAY OF SERVICE


NOTE: RETURNED CHECKS : ALL RETURNED CHECKS WILL BE CHARGED A $50.00 RETURNED CHECK FEE...


MONITORED ALARM ACCOUNTS **** NOTICE - ANY SIGNALS TRANSMITTED TO US FROM SYSTEM OR SYSTEMS NOT UNDER AN ACTIVE MONITORING CONTRACT WILL BE BILLED AT A RATE OF $150.00 PER SIGNAL *****

POSTED - ****** APRIL 2014 / EFFECTIVE JULY 2014 ******



©1998-2018, ALM Enterprises,All Rights Reserved
This page is updated when our labor rates change
These pages are protected by international copyright laws.